OTN intelligent wavelength division multiplexing system FONST 3000
FONST 3000 is an OTN-based multi-service intelligent WDM transmission platform. The platform supports 96 × 100Gbit / s (9.6Tb / s) long-distance transmission, with 360G OTH electric cross-scheduling capabilities, full support based on ROADM dynamic wavelength scheduling and G.709 standard interface, with perfect wavelength and sub-rate protection Strategy, so that your network sit back and relax.
The FONST 3000/4000/5000 series OTN platform are applicable to the backbone core layer, metropolitan core layer, metropolitan aggregation and edge access layer, characterized to superior expansion, excellent reliability and powerful maintainability.The series support ROADM, T-bit universal switching, power saving, full-gran-ularity (100Mbit/s to 100Gbit/s), ASON/GMPLS, 10G/40G/100G transmission, various management and protection.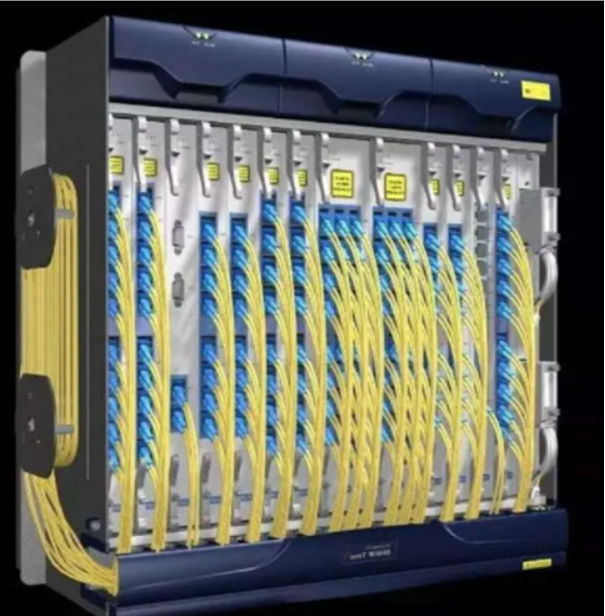 Excellent scalability
Flexible support for STM-1/4/16/64/256, GE / 10GE / 40GE and SAN (Storage Area Network)

Supports 360U electrical cross-over capability to support centralized power crossover of ODU1 / ODU2 particles; supports single-wavelength TMUX functionality for greatly enhanced service bearer and scheduling flexibility and bandwidth utilization

Single node can support 3 ~ 20-dimensional ROADM networking to improve service scheduling flexibility

Supports VLAN and MPLS Layer 2 switching, implements GE / 10GE traffic statistics, improves bandwidth utilization

Supports 1588V2 exact time frequency synchronization protocol

Supports load control plane for automatic discovery of resources, automatic end-to-end service provisioning, and differentiated business classifications based on customer requirements
Good stability
Support multi-technology such as common FEC coding, super FEC encoding, soft decision super FEC encoding, PM-QPSK, P-DPSK and RZ-DQPSK modulation, support distributed Raman amplification and other transmission technology, with long span And long distance transmission capacity
Support line and single-wavelength power, dispersion, OSNR (optical signal to noise ratio), correction error rate (Q value) and other indicators of monitoring and adaptive adjustment to ensure long-term stable operation of the system
High reliability
(1 + 1, m: n, ring network) and ODUk (1 + 1, m: n, ring network) and other protection methods; to support the optical layer and optical line 1: 1 protection,
Supports device-level redundant backup such as power supply, network element management unit and electrical crossover unit. Each fan fan of intelligent fan unit is backed up and maintained independently to ensure that the system still has the normal working temperature
Maintainability is strong
Supports statistical analysis of performance parameters such as optical power, OSNR, bit error rate, Q value, generates reports and automatically optimizes functions

Support automatic balance of optical power, automatic control of line optical power, automatic compensation of line optical power, automatic single-disk discovery capability, and significantly reduce operation and maintenance costs

Supports standard G.709 interface, wavelength service provides abundant OTN overhead bytes. In addition to OSC, it supports single-wavelength ESC monitoring path to enhance network protection and network management

With IAMS (Integrated Maintenance System), support for alerts, performance analysis and early warning and fault fast and accurate positioning to improve the stability of OTN network operation
Provide network planning tools to facilitate network topology, service routing, equipment configuration design optimization, support fault simulation analysis, to provide users with decision support services